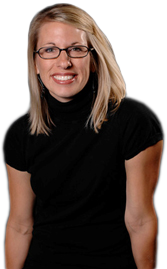 Jen Huyser
Real Estate Consultant
Jen@GadwoodGroup.com
913-488-2830
Jen is a professional in every way. She is a lifelong resident of Kansas and now resides in Missouri. She loves this area and says it is a great place to raise her kids.Jen graduated from KU and she is loud and proud of it. Jen started her career at a local company selling high-end copiers. She then moved onto pharmaceutical sales. After six years in the pharmaceutical industry, Jen had the opportunity to switch careers and she chose Real Estate. Jen has been a top producing team member of the Gadwood Group Realty Company, Inc. for two years and she has found her place. She is an excellent realtor who conducts herself with professional integrity each step of the way.
Jen rose to the top very fast and was recognized twice as rookie of the month her first year of sales. Jen is very forthright and honest and she is with her clients from the beginning of the transaction until the very end. When you choose Jen as your realtor, you have found your realtor for life. Jen represents buyers and seller in Kansas and Missouri. Jen is the witty author of The Gadwood Group blog: http://gadwoodgroup.blogspot.com
Follow Jen and her blog to learn more about The Gadwood Group Real Estate Team.