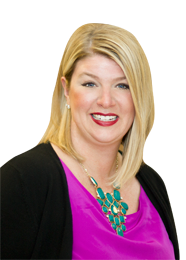 Suzanne@GadwoodGroup.com
913-687-7921
A native Kansan, born and raised in Johnson County, Suzanne has a great love for the entire Kansas City metropolitan area. After attending the University of Missouri- Kansas City she entered the wonderful world of Multi-Family Housing where she has spent the past 17 years. Suzanne entered the industry as a leasing agent and worked her way up to Asset Management. A driven leader, Suzanne has won numerous rewards, most recently the prestigious Apartment Association of Greater Kansas City's 2014 Manager of the Year Award.
Hardworking and customer service driven, Suzanne's main focus is her clients. Knowledgeable in all areas of the Kansas City Market, Suzanne will be able to assist you in finding the perfect home or selling your current home. Organized with attention to detail, Suzanne is a real estate agent that is organized. Her attention to detail is something that is most likely to set her apart from others to help sell or purchase your new home. This is especially true in a hard-to-sell market. A great agent knows the tiniest changes sellers can make to improve the sale-ability of their home. She is creative with MLS listings and takes the best photographs of each home. She returns client calls promptly and strives to make every appointment on time. Suzanne believes honesty is the key for a good agent-client relationship. Suzanne is one that will tell them like it is, even if they're not the easiest to hear. She is the type of person that will lay out exactly what the client can expect, from sale price to timing and more.
No matter how difficult the housing environment is at the moment, Suzanne will be there, to tirelessly work on the transaction of each home as if it were her own.
In her free-time you can usually find Suzanne out at one of the local baseball fields watching her two boys play, camping with her family and trying to find a way to keep her two dogs and two boys busy.