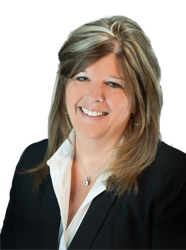 Tammy Reedy
Realtor®​​​​​​​
tammy@gadwoodgroup.com
913-290-0097
Tammy was born and raised in Johnson County, she then moved to the rural area of Kansas City and Missouri. Tammy now resides back in the Kansas City metropolitan area an all the surrounding rural areas. Tammy entered into the world of owning a business for over 25 years and still reaching out to help the greater Kansas City area in remodelling projects with her husband, they started their business in flooring and over the years have grown into where she spent the past 13 years. Tammy loves working with her clients from both businesses, Multi-Family helping them to find their first to last home or remodelling their home or just wanting an upgrade. tammy first started as a leasing agent and then grew to Property Manager. Tammy also won awards for Manager of the month and quarters, she also won Property of the year from the city the she worked in. She also loves to volunteer for her community and to helpthose in need.
Tammy is avery positive, honest, outgoing compassionate and listen to what her customers wants and needs are, she very detailed and organized and a person that will get the job done for you. The one thing her customers always loves about Tammy is she very prompt and pays attention to detail. She can always see the potential in homes if they need an upgradeor just a small fixing. She loves helping her customers find that perfect home, it brings her satisfaction!
Tammy is excited to bring some of her expertise to help her customers and is very excited to be a part of the Gadwood Group Realty and looks forward to helping you in finding you a dream home, rather it is a fixer upper or move in ready!